ABOUT ME
Hello, I'm Abigail Hampton.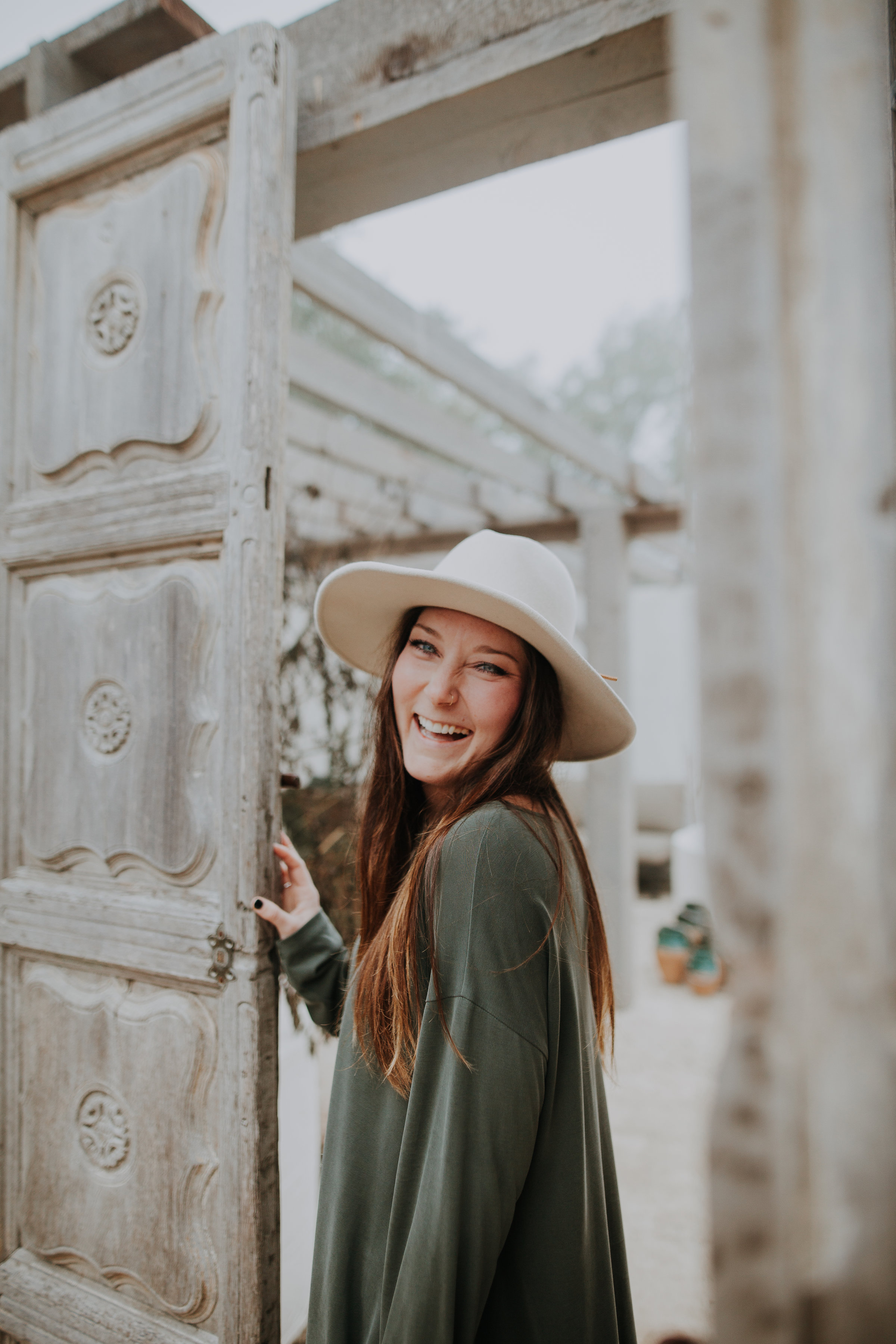 MISSION
To love unconditionally by sharing practices for
holistic wellness with others and glorify God.
After high school, I became a city chick living and working downtown Dallas, going to a bible college, trying to chase dreams on student loans, and knew nothing about self-care routines, basic nutrition, yoga, fitness goals, health science, essential oils, etc. My health journey started when I decided I didn't want to be unhealthy and unhappy anymore. I became overworked, overly stressed, and digging my dreams deeper and deeper into college debt. In the mix of all of my daydreaming of "what I wanted to be when I grew up" I chose to continually pour my heart out to those in the world that were less fortunate than I, even if I was broker than broke. When my best friend committed suicide senior year of high school from depression and drug relapse, I knew I wanted to live a life all out for God. He had and still has saved me in my darkest times.
So, I traveled the world on a penny and family/friend financial support. I always wanted to be that woman in her 30's-40's who could give to a young, passionate, fearless soul, like me, who would be happy to live in huts in India, eat with their hands with locals, become family with the orphaned, and share the gospel of Love. That is exactly what I did. I moved to India, and then to Lesotho, Africa to work in a crisis care shelter for rescued trafficked survivors. I never experienced so much of God's heart for his lost and broken than I did living overseas. And my experiences with capturing their world from fresh eyes, seeing the way they desired freedom and choosing to walk it out in spite of their pain.
After my life overseas, I became obsessed with this cause for human advocacy, sustainable agriculture and horticultural therapy. The work that most people in the world live off of, working in the land day in and day out, growing food for their families, their community, deeply captured my attention. I noticed how therapeutic if was for people to connect to the land.
I felt this moral responsibility to educate people to be empowered to grow their own food, food that was whole, organic and raw. So I decided to farm, and after a year of dirty nails and a passion too big to hold, I stumbled about floral designing in the hill country.
designing quickly became a element of design skill I'd never considered before. I love the aspect of taking your creative eye, seeing the endless possibilities of what you can make beautiful with a plant that is in its last moments of life. During my time working with amazing women at the floral shop, they quickly noticed my affinity for aromatherapy as I would stick my nose into every rose, as well my personal essential oil stash.
I was introduced to essential oils in 2013. After using them for years for my personal health needs, I became obsessed. Around this time, I realized just how much my lifestyle had changed from when I was in my early 20's. I actually cared about being intentional with my healthcare regimes. Essential oils had unlocked that door for me to find healthy and effective health solutions. Since the oils were part of my daily routine, the ability to share them came naturally. I refused the "business" of selling oils for years after being asked to work alongside my sister. After much internal soul searching and prayer, however, I decided to become a legit business owner and share these amazing magical tools with others. Faith led me to take ownership of my business and my life has led me to a beautiful place.
The underlying foundation of every thought, every action, every emotion, every executed and unexecuted plan, has been a passionate desire to serve my creator God, being obedient to His calling. His purpose for me is to serve those He leads me to. I give my life to the calling of Christ, who has paid it all. I have been given much, so much is required of me.
 
PHILANTHROPY
Causes that I support and believe in.
CALLING ALL SKATERS
We are called by God to represent Jesus in every skateboarding community in the world and to make disciples in those communities.
A21
A21 is a nonprofit organization fueled by radical hope that human beings everywhere will be rescued from bondage and completely restored. We are the abolitionists of the 21st century. We work with you to free slaves and disrupt the demand.
HEALING HANDS FOUNDATION
The doTERRA Healing Hands Foundation seeks to bring healing and hope to the world, for lives free of disease and poverty, and to ultimately empower impoverished communities with the tools needed to become self-reliant.
REDEEMED MINISTRIES
We provide a home for human trafficking victims that includes long term holistic healing in a safe environment.